Family Health Chiropractic & Wellness Reviews
What Our Bolton Patients Say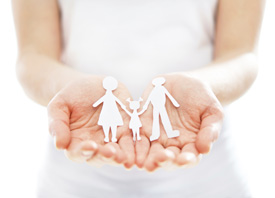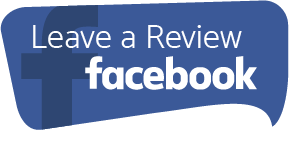 At Family Health Chiropractic & Wellness we love when patients share with us their feedback and comments after chiropractic care. Please read our patient testimonials below to see what other people have achieved through their tailored treatment plans with us. Share your stories too! Click here to send us your feedback so that we can help to spread the word about the benefits of natural Family Health Chiropractic & Wellness care. For more information, or to schedule an appointment contact us today.
---
Dr. Ali Went Above and Beyond
I brought my daughter initially to another Chiropractor and felt uneasy and very unsatisfied. As soon as I brought her to Family Health Chiropractic and Wellness, Dr. Ali put my mind at ease. She was very thorough and proactive….she went above and beyond. Highly recommended.
– Katherine S.
So Nice and Helpful
Dr. Ali is so nice and helpful. She is very informative and explains everything so well and makes you feel very comfortable with your treatment plan. After my first visit I was already feeling a lot better and at ease that I finally found someone who can help. She not only helps with chiropractic care but she does this full assessment with this wicked machine to see where your stresses are and what areas of the body need work. Hands down the best!!!!
– Adriana M.
Highly Recommend
So welcoming & understanding, a sense of comfort from the second you walk in and so family friendly! Dr. Ali is super knowledgeable and truly looks at the BIG picture when it comes to your symptoms & thoughts, custom treatment plan & is easy to visit if you have small children (great setup that allows the kids to keep busy while you discuss your health). HIGHLY recommend.
– Cassandra P.
I Feel Welcomed Each Visit
Dr Ali and Pina, you both have been wonderful. Each visit I feel welcomed and we are always greeted with the biggest smile. I can't thank you enough for all the help this fair, I'm seeing so many changes in Mila. I can't wait to continue to see more. Thank you for always showing us love and care with every visit. We are truly blessed.
– Erika S.
Phenomenal
Dr. Miller was phenomenal. She was able to navigate effectively and calmly through our visit which consisted of very excited twin 3-year-olds. She thoroughly explained what she was doing and the future steps. Her initial questions covered everything we needed to express. I felt great just after my 1st adjustment. Overall, we were very happy and look forward to seeing her in the future.
– Lovepreet M.
Very Hopeful
The staff and Dr. Ali are wonderful. I was hesitant to try chiro but my son had great results at getting back to work so he convinced me to give it a chance. I have suffered from pain for many years after a severe motor vehicle collision and from all the surgeries required as a result. I am very hopeful that I can get some improvements in mobility and pain reduction.
– Susan R.
They Genuinely Care
Dr. Miller and Pina are incredibly nice and always greet you with a smile. You don't feel like just a number at this clinic…they listen and get to know you and make a strong personal connection with you. You can tell that they genuinely care!
– Satinder M.
Caring & Attentive Staff
When a patient walks into this office they are not just another patient, the person is treated as an individual with specific needs and requirements which the staff addresses and takes the time to inform you that help is available and they are here to help. The whole staff does a wonderful job to let the patient know they are listening and they are here to bring comfort to you in as many ways as possible: the greetings, video, gift card, etc. Great teamwork and great job.
– Lina A.
Service Was Excellent
This was my first experience with a Chiropractor. I was provided with in-depth knowledge on the benefits, what to expect, options and next steps. Walking out I was clear and not left with any questions. The domain expertise and service were excellent. After my initial appointment, Dr Ali reached out personally to check in on me and see how I was feeling. This was an unexpected added attention. Over and above the positive experience there was a feeling of care and personalized attention. I would highly recommend Dr Ali!
– Patricia C.
Dr. Ali is Fantastic
I brought my 7-year-old daughter to see Dr. Ali last winter because she was having issues with bedwetting at night. Within about 3 months she was sleeping every night completely dry. Dr. Ali was very supportive, encouraging, and knowledgeable. I was particularly impressed that she also recommended helpful strategies we could use at home in addition to the adjustments that she was doing in the office. My daughter loves going to see her – she is a ton of fun and great with kids. Now we go once a month to maintain good health, and my older son sees her too. We have also noticed a positive change in him, specifically related to colds. He used to get sick for weeks and it would not clear up. Since beginning adjustments with Dr. Ali, he hasn't had a cold that has lasted more than about 3 days. Dr. Ali is fantastic – I highly recommend her!
– Mom of Two
Forever Grateful
I went to Dr. Ali feeling quite hopeless. My son Cristiano had 'colic' they told me. He would cry for hour upon hours, what felt like all day. After speaking with his Paediatrician he assured me that he would eventually grow out of it and that going 6-10days without a bowel movement was absolutely normal for a breastfed baby. My baby was in pain, uncomfortable and inconsolable. He wouldn't go to anyone but me, and even then calming him down was what seemed like quite the ordeal, constant shhhhhhing, water tap running (my water bill that month was quite high to say the least), bouncing, and walking back and forth. Having to a 'colic' baby who cried ALL DAY and NIGHT accompanied by little to no sleep was my recipe for disaster. I went to Dr. Ali praying for a miracle, well that miracle happened it's called Pediatric Chiropractic care and within a couple of visits I had a baby who was having regular bowel movements and was much happier. We underestimate the toll that delivering a baby has on their system. I can without a doubt say that Dr. Ali was a game-changer for us and for that I am forever grateful.
– The mom of a 'colic' baby (Christina)
Excited to See Dr. Ali
As a working mom of young boys I find that Dr Ali has kept us balanced. We began seeing her when our youngest was 6 weeks old. I was at my wit's end after seeing multiple naturopaths regarding my digestive issues. I was looking for an answer to new issues within myself that arrived after my son was born. Three years later we look back and laugh now when I arrived for my first appointment with bottles and bottles of supplements I was given to alleviate my symptoms. Needless to say we were able to throw them out. Her monthly newsletters are a healthy reminder of how crucial it is to look after ourselves and our families. Our boys are excited to see Dr. Ali and whenever someone has a "sore ear" she fits us in immediately. She is our preventive medicine. In the 3 years we have been visiting her no one in our family has been on antibiotics.
– Sindy
Genuine Care
I went to see Dr. Ali in an attempt to control my migraines. I had suffered from migraines several times a month starting at age 12 and now I am pleased to say that I only get the odd one here and there and I have Dr. Ali to thank! She also helped get me through the aches and pains of two pregnancies. I love going to see Dr. Ali because when I'm there its like talking to a lifelong friend while also being treated with complete professionalism and genuine care. If I mention that my back hurts, even my 3 year old knows time to see Dr. Ali!
– Kim
Thank you Dr. Ali
My daughter 'M' began seeing Ali at 12 months old. She was not meeting some milestones, and after trying physiotherapy, occupational therapy, diet changes, doctors, etc, we were at a loss of what to do next. We decided to try visiting a chiropractor as a next step. After one visit, my daughter's life was changed. Before chiro, M could not get in or out of a sitting position on her own; could not weight-bear on hands much, knees without crying, or feet at all; could only finger point with her left hand, and did not have pincer grasp in either hand. Each week M improved dramatically. We saw her get in and out of a sit, point with both hands, develop pincer grasps, CRAWL, and at 1 week shy of 14 months, put weight on her feet and finally stand with assistance.
Eventually, M walked alone at almost 19 months. I truly believe that Ali, and her chiropractic work, has "kick-started" something in M and it has allowed her body to do what it needs to do – to receive the proper messages and signals from her brain/nerves and progress in her gross, and fine, motor skills. Now, M is a typically developing almost 2 year old, who runs, walks, talks, and plays with her peers. Our family is so blessed to have met Ali and have her work her magic on M. I would recommend chiropractics, and Ali in particular, to anyone who is thinking to just "try one more thing" and to not give up! That "last resort" may have been the only thing you needed! Thank you Ali for everything you've done for M!
– Ariane
Life Changing
How does one show gratitude, well in my case by sharing my story. A few years back I was living a physical life so uncomfortable that Advil and Tylenol couldn't soften the pain. The daily back pain was so persistent, eventually a CT scan showed degeneration of disks and a miss alignment of my spine. Fairly quickly, a once extremely high pain tolerance had been reduced to moments of tears and uncertainty. My future was in doubt. I began questioning my ability to work and survive a year let alone the next 40. I worked in a very physically demanding industry (which at the time provided the only source of income for our family) and completing simple duties had me feeling helpless and cornered. Not being able to play with my children when I got home had me feeling weak and disheartened. Any form of exercise was impossible and my body weight climbed to 265 leaving me emotionally and physically exhausted. Simply driving the tractor to cut the lawn … Impossible!!!
Desperate, I began adding different forms of over the counter meds (prescribed and none, separate and at times many together) to lighten my new burden and ease my minds collapsing walls.
Adversely to my hopes, I sank into the darkest cave I've ever retracted to in my life. My back was numb but my mind had taken a rapid turn for the worse. What a lonely state!! I kept my secret to myself and all those around me including my loved ones had no idea what I was considering. In my mind the only choice seemed almost simple and freeing with no regard for anyone including me.
My TSN turning point….
Chiropractor Dr Ali was suggested to me by a Community friend. My first moment of Dr Ali was in the vestibule at Mayfield Community Centre where she was bouncing from person to to person, filling everyone and the room with an unconditionally honest energy. An energy I NEEDED!! Before that moment, I had been in conversation with a friend regarding his own back issues and surgery as his resolution. I needed to converse with Dr Ali, find another option besides surgery and a life of drugs. That light at the end of the tunnel…. Was grey and casting some eerie shadows.
It's taken Ali 2 years, I've lost almost 60 lbs, workout and run and have added healthy eating to my new lifestyle. I drive the tractor… Pain free!! I've recently started a business, left a job (after 12 years) I had assumed was going to be my last. This mind is clear and fog-free. My new and only pills are vitamins and the only memories of that proverbial cave is in my journal.
I owe Ali my life, literally!! But in payment for what she's offered me (her chiropractic talent and love of healthy people) is to find a way to help heal others and offer that same level of unconditional energy and love of life that I almost left behind.
Her family, friends and this community is lucky to have her, her kindred spirit and skill.
I'm forever indebted to you Ali!!
– Brent
Shows Concern and Offers Support
My son has been a patient of Dr. Ali Miller for almost three years now. He began seeing Dr. Ali one year after being diagnosed with ADHD Inattentive Subtype. In grade 4 my son was required to take medication during the school week in order to stay focused in class. As a side effect, the medication suppressed his appetite causing him to lose a significant amount of weight. After being informed that chiropractic care helps children with ADHD function without medication, I began sending my son to Dr. Ali. After a year of weekly visits with her, my son felt he was capable of focusing on his own. He asked his doctor if he could stop taking the medication. His doctor suggested that he tried 2 school days off of the medication a week for the remainder of the school year. Soon after trying this, my son's teacher informed me that he was able to focus even on the days he was med-free.
As of this year (grade 7), my son is completely off ADHD medication and is doing extremely well at school. He is able to complete his tests in the time given, which he was unable to do when he was first diagnosed. His grades have improved significantly and according to his teacher he is able to pay attention in class. My son came off the medication sooner than we expected and for this we thank Dr. Ali who has not only adjusted his back weekly but has also shown concern and offered her support while he struggled with his diagnosis.
– Renee
---
Reviews for Family Health Chiropractic & Wellness | (905) 533-5348