Meet Dr. Ali Miller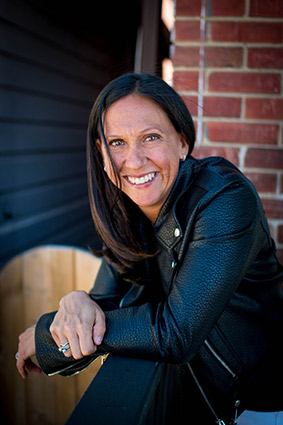 Dr. Ali witnessed her mother's incredible results from chiropractic and knew she wanted to make the same impact. Her love of taking care of children began early in life. Working at summer camps or giving swimming lessons, she knew she wanted to have a career that had to do with kids.
I pieced together the things I love with making changes in someone's health and taking care of kids. That's where I've found my true joy.
Helping You Regain Your Well-Being
To earn her chiropractic qualification, Dr. Ali attended Canadian Memorial Chiropractic College in Toronto. Upon her graduation in 2002, she opened Family Health Chiropractic & Wellness. The additional training she has undertaken includes a certification from the International Chiropractic Pediatric Association (ICPA) in pediatrics and pregnancy.
Over the years, Dr. Ali has stayed passionate about helping people. "With an ever-increasing stress load in our world, it's more important than ever that we make sure our bodies can adapt." Her confidence and certainty in everyone having the ability to be healthy has strengthened since she first began practicing.
EXPLORE CHIROPRACTIC CARE »

Trying to Balance It All
Dr. Ali leads a balanced lifestyle that includes chiropractic, exercise, meditation and clean eating. It's her mission to raise our community's level of health by sharing information and inspiring change. She and her husband, Adam, have three well-adjusted daughters: Riley, Bailey and Zoe. Together, their family enjoys traveling and spending time outside.
To better connect with other moms in our area, Dr. Ali created the
Mom Minute podcast
. It gives tips, inspiration, ideas or a laugh about a variety of topics. "We're all on the same team. I wanted to create something quick and easy for moms to listen to."
You don't have to wait to get in for an appointment. Book a same-day visit. Contact our team now!
---
Dr. Ali Miller | (905) 533-5348